JOIN Ed's Job List® and you will soon start receiving the following types of LifeSci job opps, only via email blast:
Biotech R&D Sales
Biotech R&D Marketing/Mfg Rep/Product Manager
FAS/FSE
Clinical Diagnostic/MDx Sales Rep Jobs.
Job postings are categorized by regions in the United States and/or Canada
Do you have a Life Science or MedTech degree?
Receive New Job Listings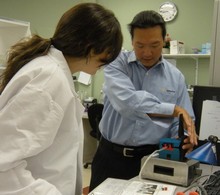 If you have a Life Science or MedTech degree, and are referred by an EJL member [or LifeSci Blog] then please submit here to join and within a day or two you will begin receiving 150 to >250 LifeSci JOB openings each month via e-mail blast for the BioTech R&D and CDx+MDx industry. These jobs are sent to me by:
over 50 carefully screened and ethical US and Canadian BioTech LifeSci recruiters
over 1,000 Emerging, Start-Up & Foreign BioTechs HR. Plus Prez & VP Sales Directors (many use Ed's Job List® exclusively!)
Join today to begin receiving JOBS for yourself (or for a friend)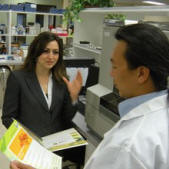 Many jobs are "filled" each month by members of this list. New Jobs are sent to over 11,000 sales reps (70%) and scientists (30%) looking for the perfect Biotechnology R&D Sales, Marketing, Product Mgr, FAS, FSE, MDx and CDx Sales job for yourself or a colleague.
Thank you and best of success to you in your search,

Ed Greene
List Owner since 1999
About Ed's Job List | Privacy Policy
Copyright© Ed's Job List®